Casey Elizabeth Altman Mau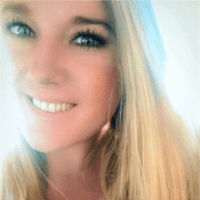 Passed away on Saturday, November 24, 2018 at age 25. Beloved wife, daughter and sister, her vivacious spirit will be forever felt by her loving family, many friends and generous community. Casey was born on November 18, 1993 in Georgetown, South Carolina to Alan and Betsy Altman.
She was a Property Manager at The Georgetown Agency. Prior to that, she worked at the Saint Frances Humane Society; a cause that was near and dear to her heart. She loved all animals and helped not only her critters but all of her friends and family.
Casey was true to herself and had a passion for life; including horseback riding, tennis, softball, beach volleyball, kayaking and paddle boarding. She proudly held 3 tennis State Championship Rings and 1 softball State Championship Ring. She was happiest around her family and friends in the creek, ocean and river as well as being with her loving horses, Rodeo and Lady.
Casey's giving soul wanted to help everyone and everything. Her life will continue to be honored and treated with respect through many recipients who she was able to help on this Thanksgiving weekend.
She is survived by her mother, Betsy W. Altman, Sister Sarah A. Weston with Dalton Weston, Nephew Tripp Weston and Niece Palmer Weston, Brother Alex Altman , her husband Mark Mau and many loving aunts, uncles and cousins. She was preceded in death by her father Alan Stacey Altman. Casey was a graduate of Waccamaw High School and attended Coker University on a Tennis Scholarship. She was a woman full of life. Her outgoing generous love was a symbol of her caring, devoted, wild soul.
Casey was a woman of family tradition and love.
The visitation will be held from 3:00-5:00 pm, on Sunday, November 25, 2018, at the Pawleys Island Chapel, where she and her sister took up offering for over 20 years during the summer Sunday Service. A Memorial Service will be held at 11:00 am, on Monday, November 26, 2018 at Duncan Memorial United Methodist Church in Georgetown.
Casey was a strong advocate for organ donation and passionate about many organizations for helping people and animals including horse rescue organizations. The two most important to her were SC Humane Society and Sharing Hope SC.
Donations may be made to St Francis Humane Society at 125 Ridge Street, Georgetown SC 29440 or We are Sharing Hope SC at 3950 Faver Place, Suite 400, North Charleston, SC 29405.
Goldfinch Funeral Home, Litchfield/Pawleys Chapel is in charge of the arrangements.