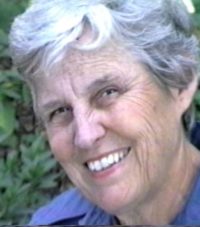 February 13, 1925 – March 10, 2018
Caroline went to be with the Lord Saturday March 10th, 2018. She was born in Ridgeland, SC on February 13, 1925 to James C. Tison and Mattie Jackson Tison. She had two brothers, now deceased, James and Gerald and two sisters, also deceased, Mattie and Leila Fripp Tison Street.
After graduating from Coker University with a degree in music, she taught music at the Ford Plantation in Richmond Hill, Ga. where she met her husband William V. O'Neal PE after WWll (now deceased). They were married June 1st, 1946 in Grahamville , SC. They moved to Columbia where she taught music for many years to hundreds of young students. They raised three surviving children, Leila Stallworth, Billy and Keith.
Caroline was an avid sports fan and played tennis until she was 85. She followed her beloved Gamecocks faithfully. She was also very active in the church serving as a Deacon and organist. She served as president of the Women of the Church at Arsenal Hill Presbyterian Church in Columbia. Caroline was a member of the Charleston Chapter of the Daughters of the Confederacy. She also served as President of the Women's Auxiliary of the SC Society of Professional Engineers.
The family wishes to thank Friends of Caroline Hospice for their loving assistance. Memorials may be made to the building fund at First Scots Presbyterian Church at PO Box 1774, Beaufort, SC 29901.
Services are 3pm Wednesday March 14th at the Church of the Holy Trinity, 2718 Bees Creek Road, Ridgeland, SC 29936.
Sauls Funeral Home in Ridgeland is in charge.