Benjamin Pierce Ennis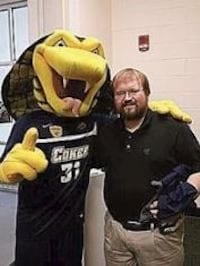 November 22, 1985 – July 22, 2017
Mr. Benjamin Pierce Ennis, 31, of Gloverville, SC, the only son of Fred Terry and Theresa Smith Ennis, entered into rest on Saturday, July 22nd, 2017.
A lifelong area resident, Ben was a 2004 Summa Cum Laude graduate of Midland Valley High School and a 2008 Summa Cum Laude graduate of Coker University. He was formerly employed Aiken Regional Medical Centers and was currently employed by the Aiken County Tax Assessors Office, where he was a Property Assessor. Ben was an avid Gamecock fan and enjoyed listening to all genres of music and reading.
In addition to his parents, family members include his grandparents, Pat and Paul Guglieri, Langley, SC, the late Bennett and Ida Smith and the late Fred Pierce Ennis, several aunts, uncles and cousins and let us not forget his cat, Prissy.
The family will greet friends on Tuesday, July 25th, 2017, from 5 until 8 o'clock at Hatcher Funeral Home & Cremation Service, 3464 Jefferson Davis Hwy. Graniteville, SC. A Celebration of Life Service will be held on Wednesday, July 26th, 2017, at 11 o'clock in the chapel of Hatcher Funeral Home & Cremation Service, with Pastor Gene Brown and Mr. Les Ratliff officiating. Interment will follow in Sunset Memorial Gardens, Graniteville, SC. Pallbearers will be Paul Jones, George Buckingham, Cory Ellison, Jason Fields, Rob Crockett and David Gove.
The family has respectfully requested that memorials be made to the charity of your choice.
Visit www.HatcherFuneralHome.com to share memories of Ben and leave a message of condolence for the family.