We're excited you're considering Coker University's online M.S. in College Athletic Administration program and hope you'll take advantage of our $2000 scholarship offer for individuals currently working in college athletics.
Learn more by downloading your program preview here:
Download Now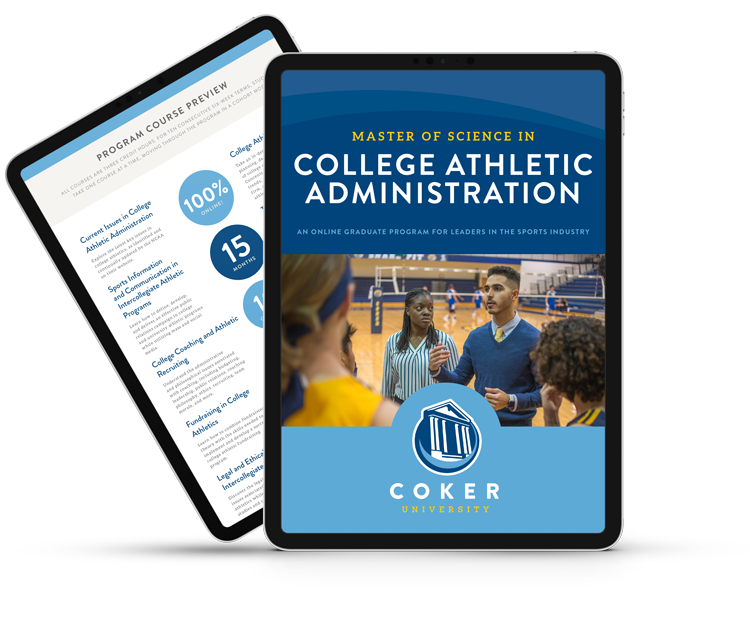 After you've looked over the program highlights, you can start your application to Coker University. An admissions counselor will be in touch soon to review next steps and determine scholarship eligibility.
We look forward to connecting with you soon! If you have any additional questions in the meantime, reach out to us at: 843.857.4139 or email us.