Coker University's 17th President
COKER UNIVERSITY NAMES
DR. NATALIE HARDER
AS ITS 17TH PRESIDENT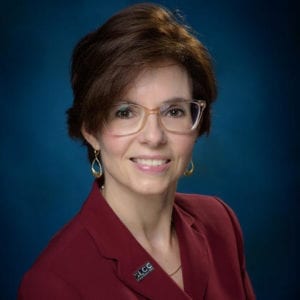 On behalf of Coker University and its Board of Trustees, Angie Stanland, Chairman of the Board, announced today the election of Dr. Natalie Harder as the institution's 17th president. Dr. Harder, Chancellor of South Louisiana Community College (SLCC), will begin her term as president of Coker University on June 1, 2020.
"In Dr. Harder we've found a leader who is truly unique in her commitment to expanding student opportunities and student success," says Stanland. "Her track record is shaped by her expertise in building a culture of excellence and integrity, her emphasis on cross-disciplinary collaboration, and her devotion to developing community engagement. Dr. Harder is a nationally recognized leader in higher education who has demonstrated the type of strong, dynamic, and enlightened leadership that will propel Coker in new directions."
More information
Presidential Prospectus
To learn more about Coker University and the search for its 17th president, please review the Presidential Prospectus.