Office of Student Accounts
Contact Information
Coker University Office of Student Accounts
Mailing: 300 E. College Avenue, Hartsville, SC 29550
Email: student_accounts@coker.edu
Physical Location
2nd floor of the Student Center, 307 E Home Ave, Hartsville, SC 29550
Office Hours: Monday – Friday, 8:30 a.m. – 12:00 p.m.; 1:00 – 5:00 p.m.
Phone: (843) 383-8003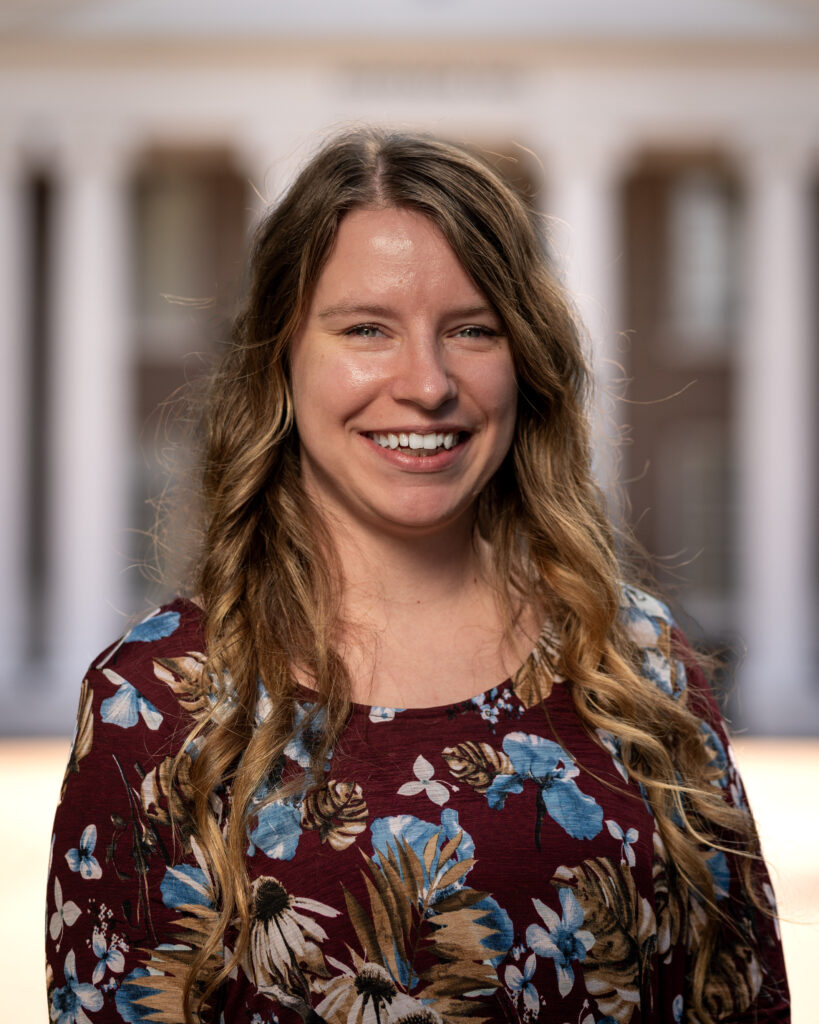 Staff
Ambrosia Teabo
Student Accounts Manager
Direct Email: ateabo@coker.edu
Direct Phone: (843) 383-8026
Helpful Links
Student Account Deadlines
add remove DAY

2023 Fall
Bills available: 6/15/2023
Tuition/Payment Agreement Due: 7/14/2023

2023 Winter Interim
Bills available: 11/6/2023
Tuition/Payment Agreement Due: 12/1/2023

2024 Spring
Bills available: 11/22/2023
Tuition/Payment Agreement Due: 12/8/2023

2024 Summer
Bills available: 4/23/2024
Tuition/Payment Agreement Due: 5/17/2024

add remove ONLINE

2023 Term 1
Bills available: 6/15/2023
Tuition/Payment Agreement Due: 7/14/2023

2024 Term 3
Bills available: 11/22/2023
Tuition/Payment Agreement Due: 12/8/2023

2024 Term 5
Bills available: 5/14/2024
Tuition/Payment Agreement Due: 5/17/2024

add remove GRADUATE

2023 Term 1
Bills available: 6/5/2023
Tuition/Payment Agreement Due: 6/9/2023

2023 Term 2
Bills available: 7/17/2023
Tuition/Payment Agreement Due: 7/21/2023

2023 Term 3
Bills available: 8/28/2023
Tuition/Payment Agreement Due: 9/1/2023

2023 Term 4
Bills available: 10/9/2023
Tuition/Payment Agreement Due: 10/13/2023

2024 Term 5
Bills available: 12/25/2023
Tuition/Payment Agreement Due: 12/29/2023

2024 Term 6
Bills available: 2/5/2024
Tuition/Payment Agreement Due: 2/9/2024

2024 Term 7
Bills available: 3/18/2024
Tuition/Payment Agreement Due: 3/22/3034

2024 Term 8
Bills available: 4/29/2024
Tuition/Payment Agreement Due: 5/3/2024
Add/Drop Refund Dates
add remove DAY

2023 Fall
Add/Drop Last Day 100% Tuition Refund: 8/22/2023
Last Day 50% Tuition Refund: 9/6/2023
Last Day 25% Tuition Refund: 9/28/2023

2023 Winter Interim
Add/Drop Last Day 100% Tuition Refund: 12/13/2023
Last Day 50% Tuition Refund: 12/18/2023
Last Day 25% Tuition Refund: 12/22/2023

2024 Spring
Add/Drop Last Day 100% Tuition Refund: 1/16/2024
Last Day 50% Tuition Refund: 1/30/2024
Last Day 25% Tuition Refund: 2/22/2024

2024 Summer
Add/Drop Last Day 100% Tuition Refund: 6/4/2024
Last Day 50% Tuition Refund: 6/7/2024
Last Day 25% Tuition Refund: 6/19/2024

add remove ONLINE

2023 Term 1
Add/Drop Last Day 100% Tuition Refund: 8/22/2023
Last Day 50% Tuition Refund: 8/25/2023
Last Day 25% Tuition Refund: 9/4/2023

2023 Term 2
Add/Drop Last Day 100% Tuition Refund: 10/18/2023
Last Day 50% Tuition Refund: 10/23/2023
Last Day 25% Tuition Refund: 11/2/2023

2024 Term 3
Add/Drop Last Day 100% Tuition Refund: 1/16/2024
Last Day 50% Tuition Refund: 1/18/2024
Last Day 25% Tuition Refund: 1/29/2024

2024 Term 4
Add/Drop Last Day 100% Tuition Refund: 3/18/2024
Last Day 50% Tuition Refund: 3/21/2024
Last Day 25% Tuition Refund: 4/1/2024

2024 Term 5
Add/Drop Last Day 100% Tuition Refund: 6/4/2024
Last Day 50% Tuition Refund: 6/7/2024
Last Day 25% Tuition Refund: 6/19/2024

add remove GRADUATE

Add the content…
FAQS
add remove How do I contact Student Accounts?

There are three options for contacting student accounts:

Email: student_accounts@coker.edu
Phone: (843) 383-8003
In-person: Located on the second floor of the Student Union Building, right next to the Financial Aid offices

add remove Can you talk to my parents/grandparents/spouse about my account?

It is a federal regulation (FERPA) that we must have written permission from the student to speak with anyone else regarding their student account. Students may fill out the form linked above and turn it in directly to the Office of Academic Records (OAR) (Registrar) to keep on file.

add remove What if my student has not filled out the FERPA form?

If your student has not yet filled out the required FERPA form, we are happy to provide general information about University policies that may relate to your questions, however we are not legally allowed to release any specific information regarding a student or their account.

add remove Who do I contact for questions about…

Loans, grants, and scholarships? 

Work study?

To verify eligibility: Financial Aid Office

For placement once eligible: Career Services, Interim Caroline Fulghum / Located on the bottom floor on the Library / 

cfulghum@coker.edu

/ (843) 857-4131 

For questions about payments directly to students: Human Resources / located in the Finance Building at 503 E. Carolina /

humanresources@coker.edu

/ (843) 383-8058 

Payments applied to a Student's Account see Student Accounts.

Scheduled classes and pre-requisite requirements?

Please see your faculty advisor, student success coach, or you may speak directly with OAR.

Housing and Meal Plan Options? Approval to live off-campus?

Residence Life / second Floor of Coker Hall (directly above the Linville Dining Hall) 335 W College Ave  / (843) 383-8360 /

residencelife@coker.edu

add remove Bills/Due Dates

When can I see my bill?

Bills will start to generate roughly 2.5 months before classes begin for a traditional semester (Fall/Spring) or 1 month before Term courses.

The accuracy of your bill relies on the completeness of the following items: class registration, Financial Aid packaging, and accurate room assignments and meal plans for on-campus dorm students. If your bill seems incorrect, please check those sections to make sure you are fully registered, you have completed all your Financial Aid documents such as FAFSA, and your residential life information is correct.

Will my bill change?

Bills are subject to change due to a variety of factors outside of the Student Account office such as a change in registration (dropping/adding classes/waitlists), changes in dorm or meal plans, purchases in the bookstore, or changes in a student's eligible Financial Aid. The Student Accounts office can help a student research changes in their final bill. 

When is my tuition payment due?

As a general rule of thumb, the tuition due date is one month prior to the start of the term for Fall and Spring Undergraduate students and 10 days prior to the start of the term for Graduate Students. 

What if I can't pay my entire balance by the due date?

We understand that a payment-in-full is not generally an easy task for most families. The due date is simply the date we require either your bill to be paid in full or for an agreed upon payment arrangement to be made. Please contact the Student Accounts office as soon as possible to let us know of any incoming scholarships, 529 plans, VA benefits, or employer reimbursement plans. If you still have a balance, we'd be happy to work with you to set up a monthly payment plan to allow for more manageable payments throughout the semester. 

How do I see my bill?

Each student's bill is available via CobraStop under Student Finance -> Account Summary -> Semester.

What are my payment options?

ACH or Credit/Debit Card via Touchnet located in CobraStop (Student Finance-> Make a Payment

Check or Cash in person at the Student Accounts Office. Please make all checks payable to Coker University and include the student name and ID number.

Checks may also be mailed to: Coker University, Attn: Student Accounts, 300 E. College Ave, Hartsville, SC 29550

Please do not place cash in the mail

How do I set up a payment plan?

I have a 529 plan/external scholarship/Vocational Rehab/workplace tuition matching that Coker has not received yet. What should I do?

Please contact Student Accounts via email to let us know what third party will be sending payment to Coker and if there are specific instructions the third party has requested from us. 

I paid my bill in full, but now it says I have a bookstore charge. What is that from?

Many students utilize their Financial Aid overage to purchase books and supplies both directly from the bookstore or from BNC directly. There may be processing delays for these charges to appear in your Student Account, which may result in a charge being posted after your refund date or after you have brought your account to a zero balance.

I dropped a class but my balance went up. How did that happen?

Federal and State financial aid as well as many scholarships require a student to meet specific qualifications to receive 100% of their aid, such as maintaining full time status at least at 12 hours a semester. If you have dropped below this threshold as a full time undergraduate student, you may only qualify for partial Financial Aid or none at all. Please contact the Financial Aid department for the requirements of your aid.

What do I do if I think my bill is wrong?

If you believe your final bill to be incorrect, please review it first for accuracy. Ensure all your classes are listed, room and meal plan charges are correct, and all expected Financial Aid is displayed at the bottom. If those are all accurate and you still have questions, please reach out to the Student Accounts department so that we may help you investigate further. If you are missing any of the mentioned items, please see the section above for "Who do I contact for questions about… "

add remove Overages/Refunds

I have an overage on my account. When will I receive my refund?

The refund process may take up to 14 days from the date your Financial Aid is posted to your account (not just pending) to fully process back to the student. Posting is based on a variety of factors such as type of aid and student status, and may vary from student to student. 

What are my options for receiving my refund?

Coker University utilizes a third party called Paymerang to process the majority of outgoing payments. Students will receive their first payment from Paymerang as an electronic check and be given the option to receive future payments as ACH if desired. Also, if you anticipate an overage and would like to apply it to a future semester instead, please fill out the form above. 

My overage is from my Parent Plus loan, will I get the refund or will it go to my parents?

When accepting a Parent Plus loan, the parent will indicate whether they prefer any overages to go directly back to them or their student. We must legally abide by the parent's preference. 

Can I use my overage to pay for next semester? Can I use it to pay for last semester?

You may indicate using the

form here

that you would like the university to apply your overage to the next semester, however Federal guidelines prohibit the University from applying current overages to past semesters over $200. Once you receive your refund you may then use those funds to pay a past balance but that is not a process that may be initiated by the University.

I am anticipating a refund, but it hasn't been posted to my account and I am having a financial emergency. What should I do?

If you are in this situation, please contact Student Accounts. Small emergency loans are available for students who meet certain criteria and we are happy to discuss options.

add remove Past Due/Collections

I have a Business Office hold on my account. What does that mean?

A Business Office hold on your account means there is a past-due balance that has not yet been resolved. Once your balance is brought to zero, please contact Student Accounts to let us know and we will be happy to remove the hold.

If I don't pay my bill will my account be sent to collections?

Yes. If you have not made alternative arrangements with the Student Accounts office, balances that are past due over 180 days may be sent to our collections agency Williams & Fudge for resolution. 

I need my transcript, but have an outstanding balance. Can I set up a payment plan?

If your account is past due, you may obtain an unofficial transcript via CobraStop. However, official transcripts may only be sent for accounts that are in good standing. Former students may set up an internal payment plan for a past balance, but the hold will not be released to another institution until the payments are completed. Certain exceptions may be made for those requiring their transcript for employment purposes and residents of certain states whose laws prevent the withholding of transcripts.

add remove Micellaneous

I did not receive a 1098-T in the mail. How do I access it?

Recent and current students may access all years of their 1098-T history with Coker via CobraStop > Financial Information > Tax Information

If you need a past 1098-T, you may contact Student Accounts in person and we can print a copy for your needs. We hesitate to send tax information via email for security purposes. 

My accountant has a question about my 1098-T form, will you answer their questions?

Without FERPA consent, we can only answer general information questions. Either the FERPA form must be submitted, or the student must be present with the accountant to give consent and answer questions. 

I withdrew from my classes. Why do I still have a balance?

There are a few factors that may contribute to an outstanding balance for someone who has withdrawn from the University, and most of them are due to timing. For instance, if a dorm student withdraws after classes start but before the Add/Drop deadline, they will not have any tuition charges but may be charged a prorated rate for Room and Board. If a student withdraws after the initial add/drop period has ended, there is a period where they will be refunded 50% of their tuition and then it will drop to a 25% refund. Please see the Add/Drop rate tables above for more information. Additional information regarding drop date policies and return of funds can be found in Coker's

academic catalog

.