Bryon Luke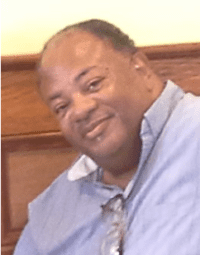 Bryon Luke, 60, of Effingham, SC, passed away on Wednesday, December 11, 2019, at MUSC Florence. He was born in Philadelphia, PA, a son of the late Hester Ellerbee Luke and Fred Luke, Sr. Bryon graduated from Coker College.
He is survived by his wife, Mylinder Williams Luke; his daughter, Brandy Denise Jones and four grandchildren, Joshua Isaiah Jones, Brianne Mone Jones, Ashley Nicole McCray and Anthony Deshaun Jones, all of North Port, FL; three sisters, Brenda Carter, Barbara Jean Wallace and Annette Yvonne Covert (Bill), all of Philadelphia, PA; three brothers, Fred Luke. Jr. (Lisa) and Reginald Monroe Smith (Debbie), of Philadelphia, PA, and James Leroy Ellerbee (Marie) of Florence, SC; and a number of nieces and nephews. The family would like to offer special recognition to the Ramos family.
The family will receive friends from 4:00 PM until 8:00 PM on Saturday, December 14, 2019, at Cain Calcutt Funeral Home. A memorial service will be held at 2:00 PM on Saturday, December 21, 2019, in the Kingdom Hall of Jehovah's Witnesses, 1215 Alligator Rd, Effingham, SC 29541.