Arnold Bryan Hall, Sr.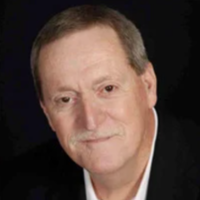 Mr. Arnold Bryan Hall, Sr. entered into rest on Monday, May 18, 2020. A private service, led by Pastor Carl Hunsucker, will be held at the St. Luke Memory Garden in Hartsville, SC. In lieu of flowers, the family requests memorials be made to St. Luke United Methodist Church, 302 Dunlap Drive, Hartsville, SC.
Born in Hartsville, SC, he was the son of the late Luther and Jacqueline Redic Hall. Arnold was married for 54 years to his high school sweetheart, Janet Williams. A graduate of Coker College, he owned Classic Carriers Trucking Company for many years. He was a member of St. Luke Methodist Church, where he previously served on the church's transportation committee and enjoyed performing with the handbell choir. In retirement, Arnold and Janet enjoyed traveling and playing golf.
Arnold is survived by his wife, Janet, of the home; son, Arnold Bryan Hall, Jr. of Atlanta, GA; daughter, Shannon Hall of Charlotte, NC; grandsons, William Hall of Oxford, MS and Matthew Hall of Atlanta, GA; and sister Annette (Claude) Wint of Hartsville.
The family wishes to extend special thanks to the caregivers of Hospice Care of South Carolina