Coker Repertory Dance Company
Coker repertory dance company is a year-long course designed for sophomores and freshmen that offers a pre-professional dance company experience.
Students have the opportunity to learn choreography from both faculty and guest artists, and perform these pieces throughout the year at different venues both on-campus and off.
This class provides students not only with a variety of performance opportunities, but also the experience of working in a collaborative process that mirrors being in a company in the current dance field. In addition, students learn choreography from a range of dance styles and the interworking of different creative processes. The dancers will acquire skills to work together as a group to learn choreography, problem solve, apply feedback, and rehearse as a united team.
The Coker Repertory Dance Company is directed by Natalia Schradle.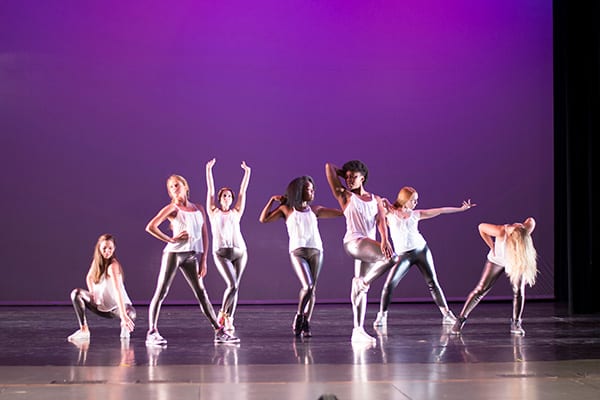 add remove 01. On-Campus Performance Events

Faculty and Guest Artist Dance Concert
Coker Day of Dance
Coker Society Events
Alumni Day
Informal Dance Concerts

add remove 02. Off-Campus Performance Events

SCAPHERD and SCDancing Conference Performances
Lectures/demonstrations at schools, such as Charleston County School for the Arts, Williams Middle School and Thornwell School for the Arts

add remove 03. Guest Artists