Foster Scholars
Early Opportunities. Ongoing Progress.
The switch from high school to college can be a challenge. The environment is totally unfamiliar, with a brand new set of expectations and responsibilities. It's important to have a support system in place, and to know who you can contact for guidance or good advice.
At Coker, we want every single student to have someone in their corner—and we know that being supportive means different things to different people. For some first-year students, the Foster Scholars program offers an incredible opportunity to connect with their new college community. And those connections are often the key to success.
Foster Scholars are welcomed into an invitation-only cohort with a variety of unique benefits.
Foster Scholar Program Benefits
About John Foster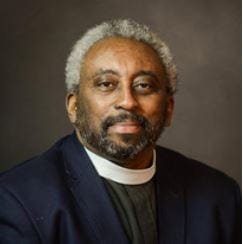 Rev. John Foster, III (1957 – 2017) was a beloved member of our Coker family for decades. John was an associate professor of religion and the founding director of Coker's Center for Diversity, Interfaith, and Inclusion Education.

Above all, he believed in working toward a more just and peaceful world. The initiatives John brought to campus—from Cobra Talks about social justice, to a male mentoring initiative, to Safe Zone training for LGBTQIA+ allies—focused on creating an inclusive environment, where all students were welcomed and valued.

In times of national crisis or moments of remembrance, John's communications to campus often began with the phrase "Let us be mindful…" With that appreciation for mindfulness and a devotion to building a better world piece by piece, John forged connections and strengthened the ties of our community.

The Foster Scholars program has been created in John's name, in honor of the work he did to create opportunities for all students and to ensure that Coker is a place where everyone feels like they belong.