Spanish
GUARANTEED STUDY ABROAD. VALUABLE LANGUAGE SKILLS. TRANSFORMATIVE CULTURAL KNOWLEDGE.
Right now, there are more than 50 million Hispanic people in the United States. By 2050, that number is expected to grow to more than 132 million, or 30 percent of the population. As the number of Spanish speakers continues to grow, Spanish proficiency will only become an even more valuable professional skill—especially in fields like business and medicine.
But language skills are only a small part of the benefits of studying Spanish. As a Coker Spanish major, you will spend a semester studying abroad, where you will develop your global awareness by immersing yourself fully in another culture. With programs in countries such as Ecuador, Mexico, Argentina, Spain, Chile, and Costa Rica (many of them costing no more—if not less than—a semester on campus), you are guaranteed to transform your perspective on life.
On campus, you'll have even more opportunities to build on what you learn in class. You can complete internships, service learning projects, and a senior seminar tailored to your individual interests. Plus, the Spanish program invites speakers to campus, leads May Interim study abroad trips, and takes students on excursions to festivals, museums, and restaurants. So whether it's your primary or secondary major, Spanish studies will expand both your cultural perspectives and your career possibilities.
Key Classes for Your Success
U.S. Latinos: Culture & Civilization
---
The Hispanic population of the United States totals well over 50 million. In this course, you'll learn about the culture and history of U.S. Latinos. You'll gain a deeper understanding of key issues surrounding Latinx identity, including language use, values, education, and much more.
Spanish for the Professions
---
As a bilingual professional, your understanding of the Spanish language must go beyond conversational banter. This course will help you to develop speaking and writing skills for a variety of professional settings, from social work to business to the education industry.
Afro-Hispanic Literature & Culture
---
In this course, you'll discover the literature and culture of Afro-Hispanic peoples in Latin America, the Iberian Peninsula, the United States, and Africa. You'll explore novels, poems, short stories, plays, articles, music, television, film, and other media that illustrate the Afro-Hispanic experience.
One Degree That Opens All These Doors
Translator
$46,876
Foreign Language Teacher
$47,931
Immigration Officer
$58,838
International Sales Manager
$76,871
Bilingual Customer Service Representative
$37,445
Foreign Exchange Trader
$76,625
Travel Coordinator
$40,463
Meet Your Mentor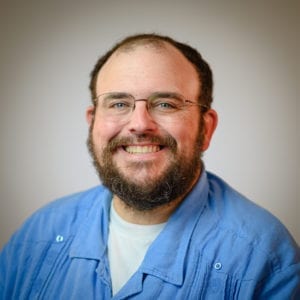 Mac Williams
Professor of Spanish; Coordinator of the Foreign Language Program
"I'm Southern and a do-gooder. I wanted to teach at a small Liberal Arts college in the rural South where I could make a difference. When I found…
View Mac's Profile